Well, It has only been 1 week since my last post so I am doing better...
Starting with where we left off last time. We got Scraphous's bike completed and he took it for it's first maiden voyage.
Click Here to view video!
Things didn't go so well. The front end was way to squirrely to ride and almost cost him some bruises and scrapes but he managed to get it under control. Since then he took it home and was able to correct it by flopping the lower tree 180 degrees. I am told it rides straight as an arrow now. He also managed to snap the rear fender mount during this ride which obviously would not have held up long. So, he added another tool (4-way lug wrench) to his one-off mechanic build.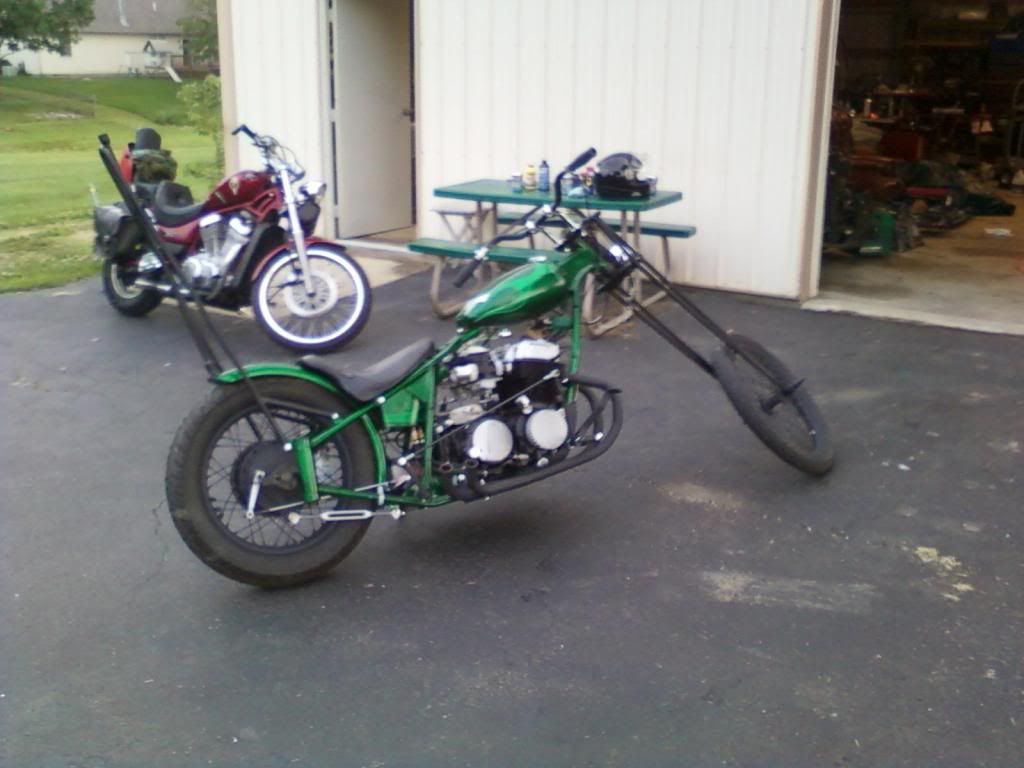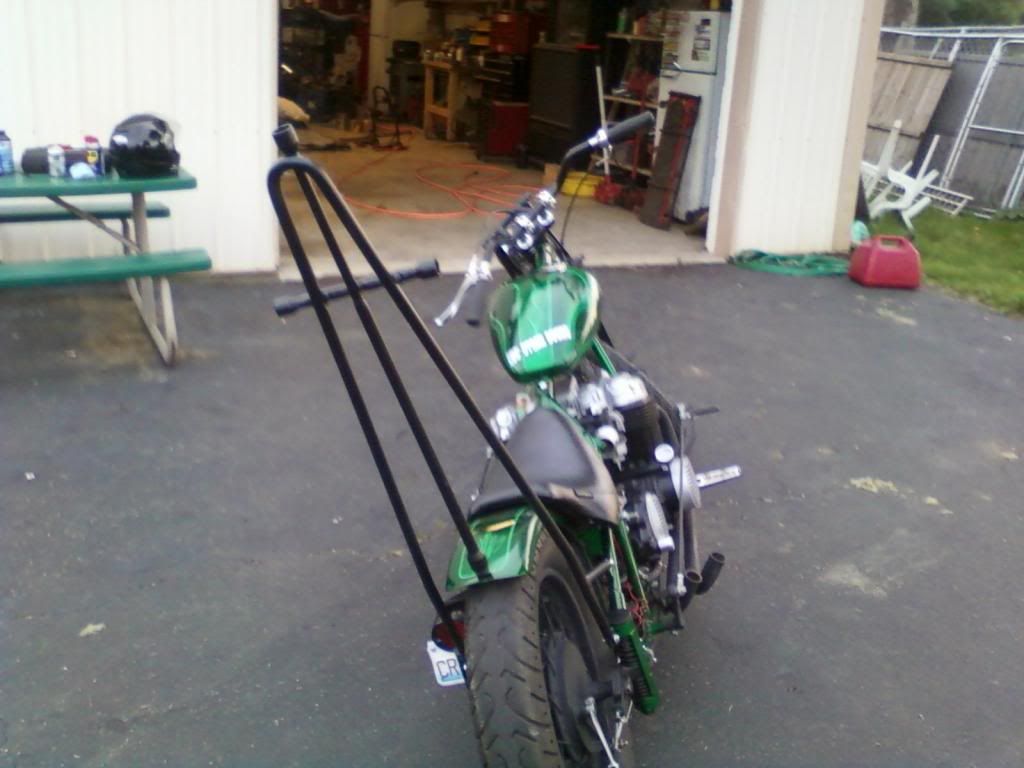 I also managed to get my sons Vulcan up and running. Ended up having to replace the entire charging unit, coils and starter clutch setup. Thank god for spare bikes sitting around. We got the front brakes bled and he took it across the yard. Took a few tries for him to figure out how the clutch/gas worked but he got it! Won't be long and he will be cruising!
I have decided that I did not want a summer project, however, I have this xs650 just sitting around and managed to get my hands on the FJ600. I decided I am going to build a full out cafe racer with the XS and use the frontend, brakes and such from the FJ. I unbloted the frontends but will not be a direct bolt on setup. I am going to have to machine some to get it to fit.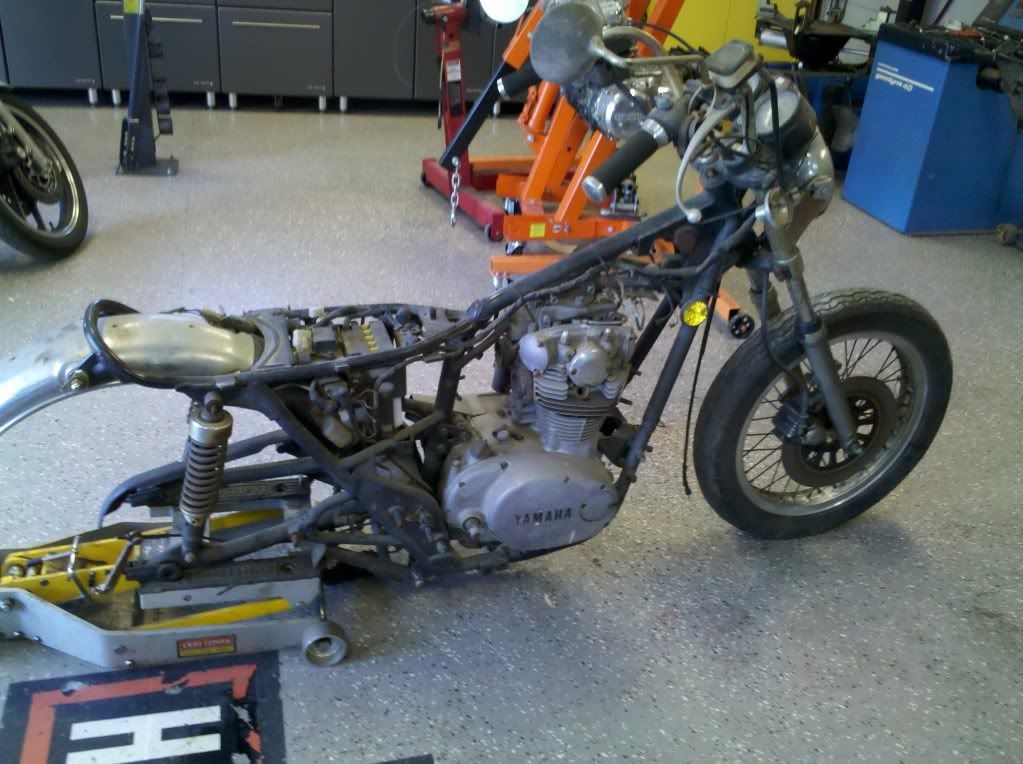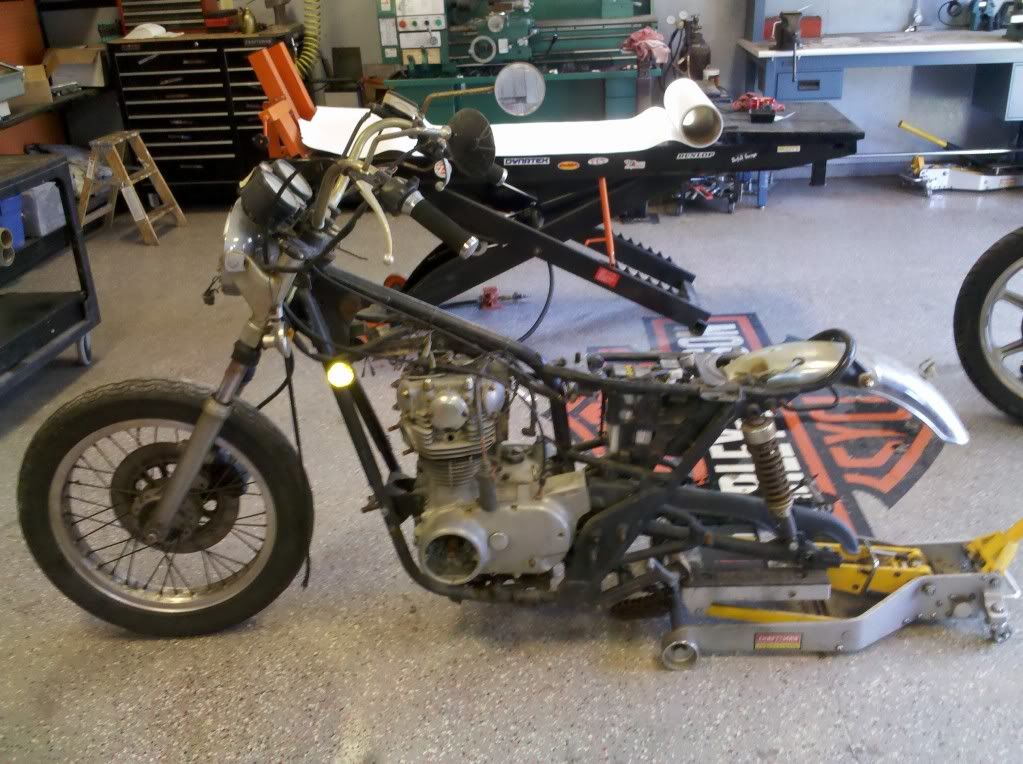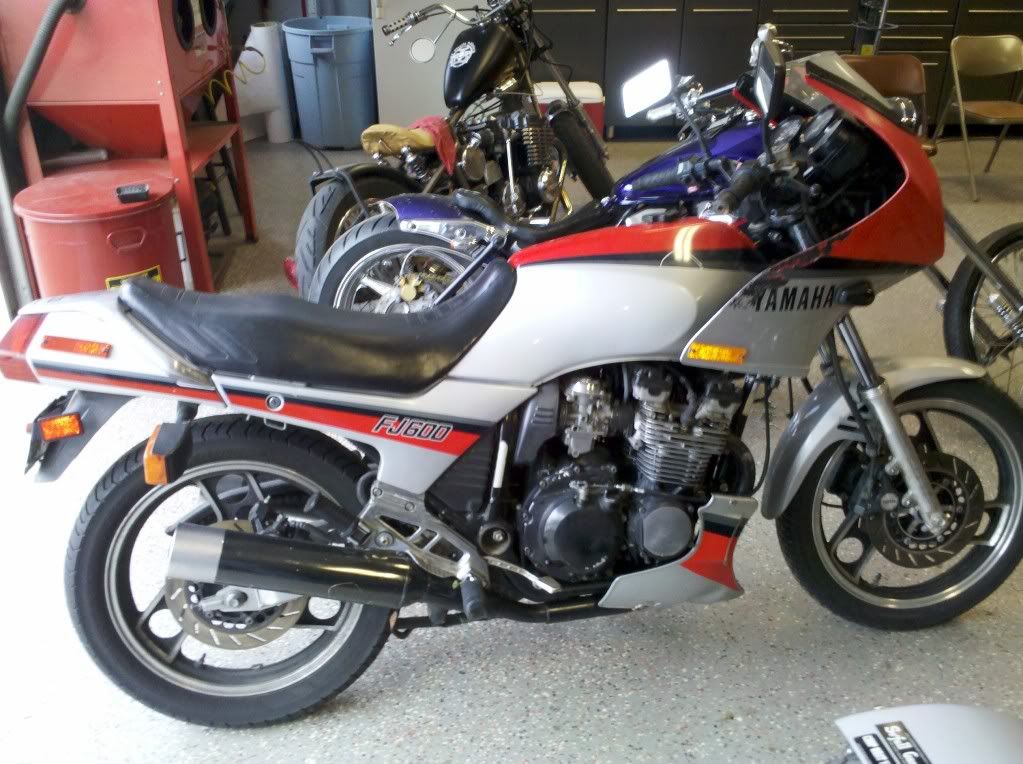 and finally, a bit of sexy for the page...
This is one of my brother's bikes. Harlo built this starting with a stock 2002 Honda VT750 Shadow Spirit. Lots of little things have been done to it so far including the completely awesome hand painted graphics. These were all done with one shot paint and a brush. Next up is a hardtail for it! The model is his lovely fiance Haley.